Dryzone Products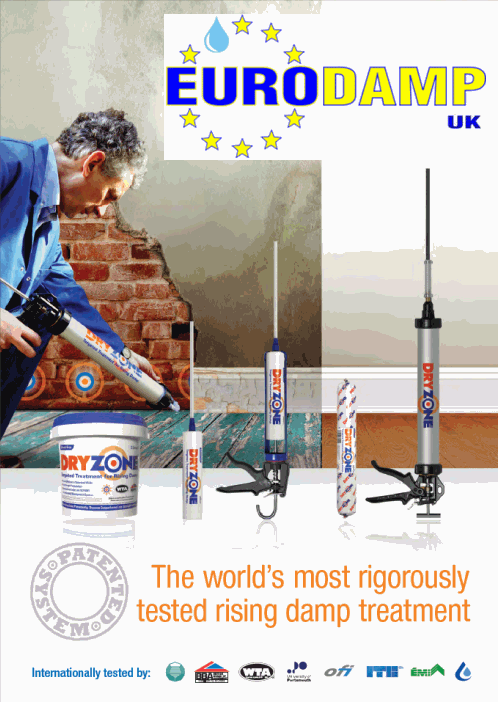 When launched in 2000 Dryzone damp proofing cream revolutionised the treatment of rising damp. The patented Dryzone cream is the best-selling rising damp treatment in the UK market and has many advantages over traditional chemical damp-proof methods.
Dryzone damp-proofing cream is injected into 12mm holes (drilled and evenly spaced in the mortar course) by means of a simple applicator gun. After the Dryzone cream is installed it diffuses before curing to form a water-repellent resin and this ensures that any damp from below cannot rise up the wall.
Effective damp-proofing
As a property owner you want any supplier to use the best and most effective products available for treating and curing rising damp. Using Dryzone cream creates the most effective best waterproof membrame to halt rising damp in is's tracks. Dryzone products lessens moisture build up in the wall and blocks deposits of unsightly ground salts as well as reducing heat loss.
Dryzone has been specially developed to create the most effective damp-proof layer in walls of all types and has been subject to more tests under the most extreme conditions than any other rising damp treatment on the market.
Unfortunately, no two walls suffering from water problems are ever the same. The materials used have a major effect on how severe the damp problem is and this, in turn, influences the way the rising damp is treated and how effective it can be.
Fortunately, Dryzone products have produced proven results under a broad range of laboratory test conditions by independent test houses across the globe.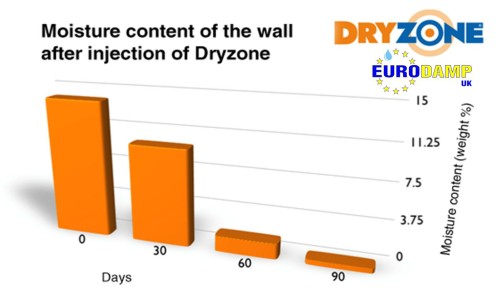 Test conditions examined include:
Saturated walls (up to 95% saturation)
Low alkalinity mortar
High alkalinity mortar
Low porosity mortar
High porosity mortar
Lime-based mortar
Cement-based mortar